With today's technology, we cannot deny that browsing over the internet is being part of our daily activities. With the use of the medium people is enjoying today, devices such as android phones, tablets, and laptops, people can now easily bring people from the world of yours to someone's' interest. There is a big difference between the old times and the world today for the life is being changed by technology and those affiliates. All things, such as products, companies, an organization with advocacy, and these things are being presented on the internet by the website pages that displaying website designs. In the business industry today, website design is one of the most powerful tools that a business possesses to make a great impression on internet citizens. And of course, in order to do that, the business itself could have a great website design first. While a great website involves so much more than the design, those guests are always expecting an attractive visual layout that can make them amaze and feel comfortable while browsing with them. Remember that each of the people on the internet is looking for something new and always expect unexpected things that could make them surprise at any point. So, having a great business is also having a great web design that will look simple yet astonishing before they read out the content on the website page.
Looking for a reason why this website gets boomed and become so popular for any of the online organizations and business owners should have this to introduce the product. Since we are in the generation where technology really invades the living, there are things that people could keep on doing although they do not need it. In other words, every leisure time, instead of resting is they always find themselves browsing on the internet and making themselves entertained and informed with the news online. Some do some researches about their interests and the thing that alike. On the other hand, most business owners today know that having good website design is very necessary. Because there are studies that reveal the life of the people with their mobile browsing in their leisure time. The online presence of the people is the best main reason for the business owners why they have to be introduced to their website. They can make a big break for the business to grow and be popular by all means. And another reminder that a website is not enough, it should always be great for all, referring to the accessibility and availability of it to every viewport or screen resolution that every device possesses.
For every small business, it would be a great thing that they are having a great website design that can accommodate their customer's inquiries. It will the business grow of course. With the great navigation online, and somehow being recommended by anyone, then it will be a great chance that this small business grow. Although having a great web design which is particularly cost challenging because it really has to invest in the well-designed websites by the professionals, but every great done website is worth it. This is the face and fronts of the business or any trustable organization online. To make it trustworthy, make it real on the website, and present good and realistic content that will make the guests comfortable and amazed by the product and services that the business could offer and make the visitors into customers. Always be reminded that updated and great web design impacts the visitor's experience. It is the fronts and face of the business company and it has to be well-customized just for the business. Each of the websites has to possess uniqueness and originality on their website design. Each of the businesses may produce different brands and different products, so the originality has to keep well emphasized. There is also good customer-care in every website design. Whether conscious or not, people usually react to visual designs, we are naturally drawn to good design. When it comes to website design, users can judge the design so quickly based on the visual alone and what is worse about it is if they had found out that it displays poor design then they stop using the site and go to other sites.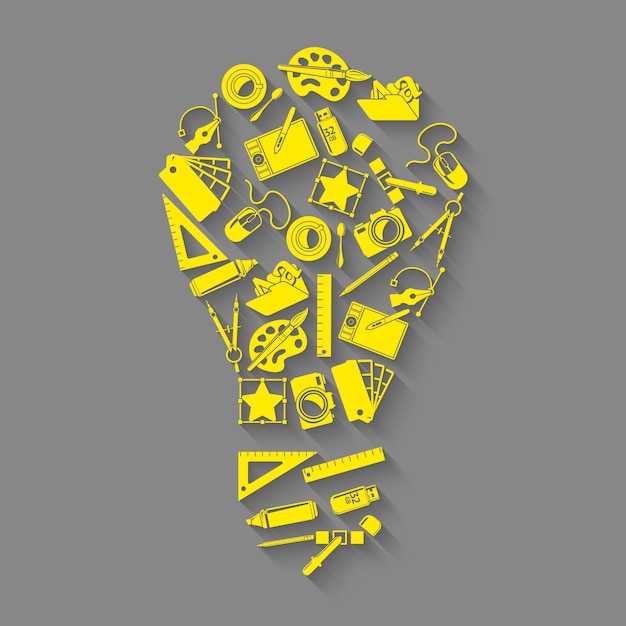 There are surveys that support developers and have to check them first before making designs to be advised on how it should be done. There is an update that almost half of the online visitors make a judgment about a company's credibility based on their visual design alone. How frustrating is that for every business owner? The load is on the developer who develops and improves the website design. Once people come in on outdated-looking website design, the tendency is they will go and stop from the very first look. Why are they doing that? They might have doubts about the legitimacy of the website. Of course, the website is the one presenting the products and services, and if there is a poor website design that presenting it, there will be built questions and doubt on the product and services, and make them look for another website which makes a better website design than the first they visited. It is just like visiting a store, if the store is not convenient for the customer, then there will no customers coming along. Always be reminded that people usually consider website design to be the welcoming greeting of the business and it will always be in great condition. Their first impression is also built upon clicking the website page. We all know that first impressions counts and really powerful and what the website looks like can make a good impression or worst can make the visitors stop as it opens. Speaking of first impressions, users build them in an instant. In a split second, users do not have a chance to read the page or click anything on it once they already judge it negatively. This is proof that first impressions depend on visual design. Website design speaks for itself but if people find it not engaging, there will be something wrong with the content and layout. If the visitor finds the website unattractive, then there is poor web design. It will affect the business credibility and will also make potential customers away from the business. People or visitors prefer and expecting to view content on beautified designed websites and if the content is unattractive, then losing customers is the worst thing that might happen. So, better to make sure that the website design is good enough to make people stay and keep them until they wanted the service.